The original log home built in this woodsy area of the Pacific Northwest was destroyed by a tree. Below are some photos of the new log home during the construction process.
Dismantling the old home after a tree fell on it.
Stacking the logs of the new log home.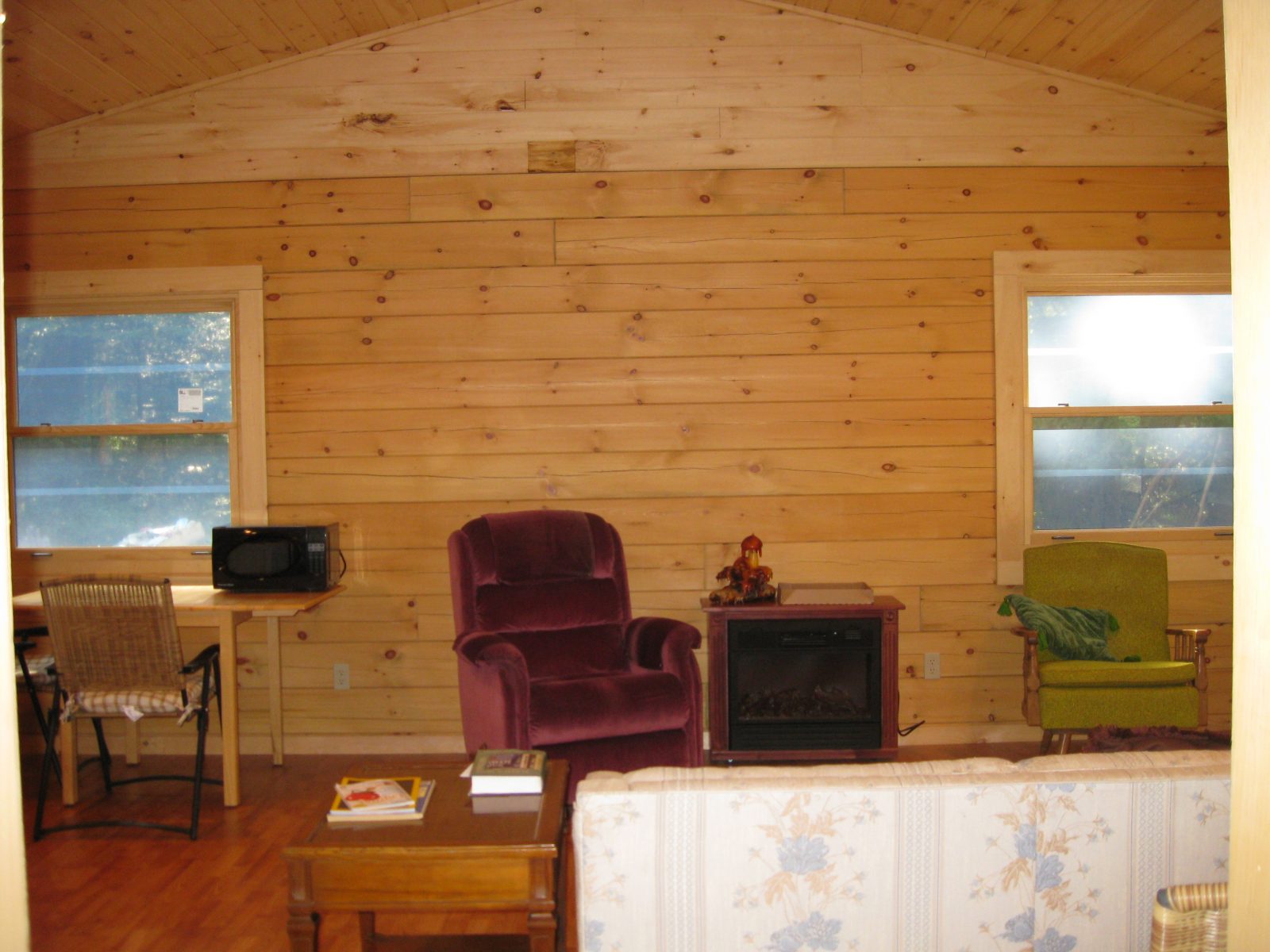 Inside.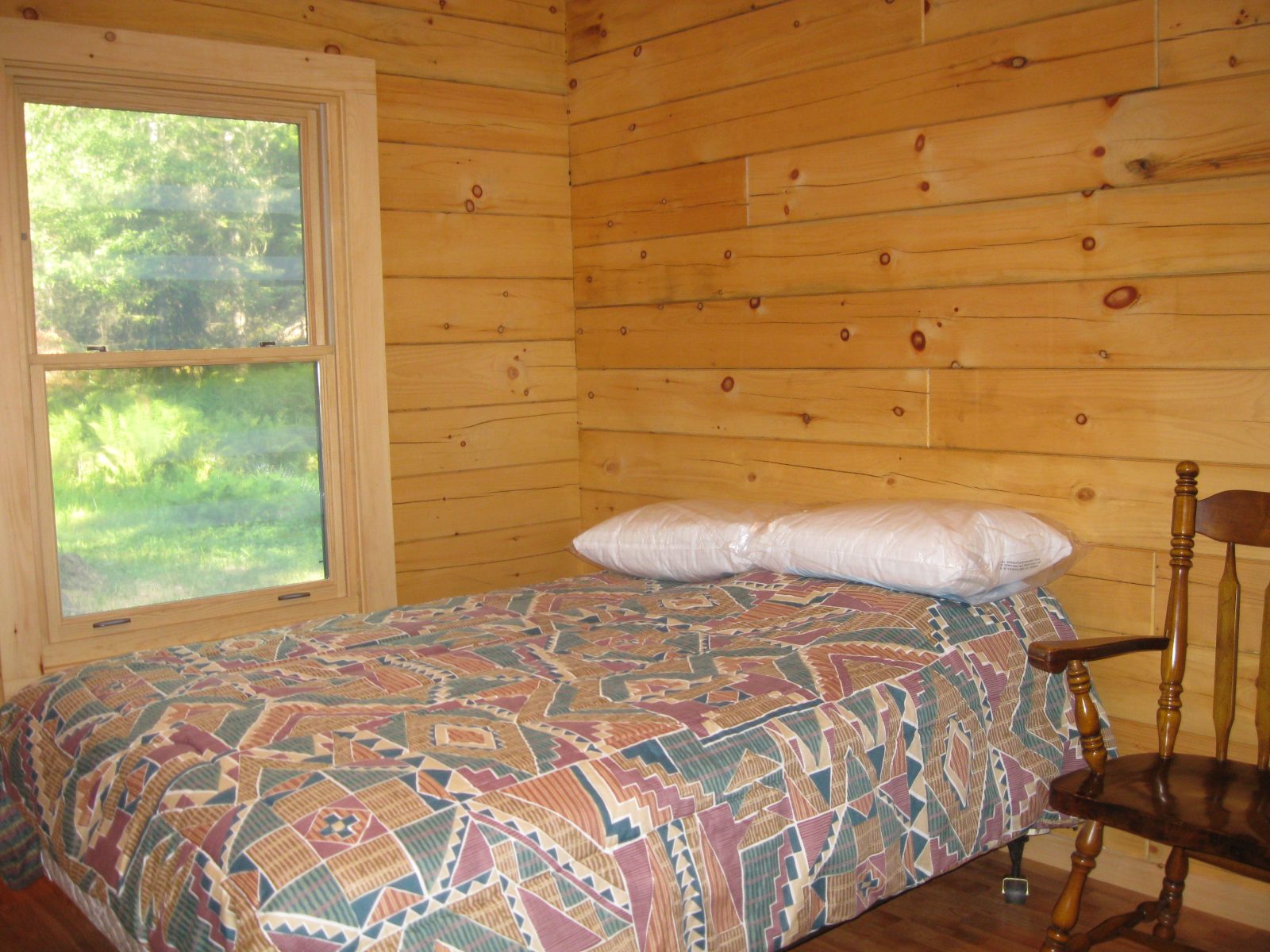 Bedroom.